Luxury Home #4
3-6 BR/2-4 BA, 2-Car Garage
Note: Luxury Home #4 is always in the center.
Square Footages (approximate):
Total conditioned area: 2300-3800
Garage area: 400
Floor 2 standard space: 506
Optional upgraded floor 2 space: 766
During construction, owner can select amenities.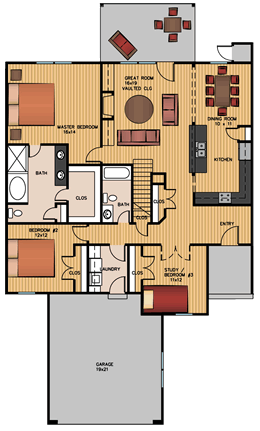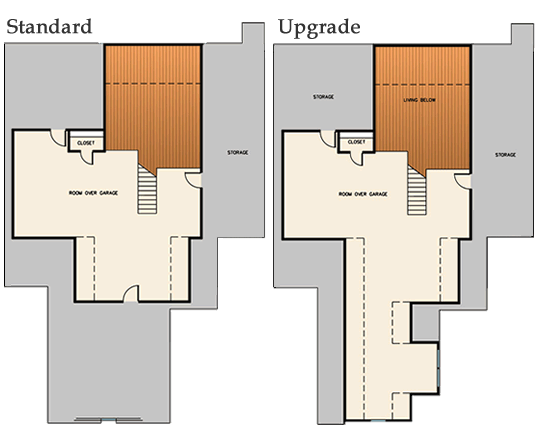 View our features comparison chart and a more comprehensive list of features and upgrades.